PTSA
Whitman Middle School PTSA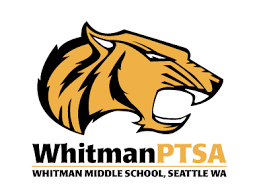 Welcome to Whitman from the Parent Teacher Student Association (PTSA)! Our PTSA is a 501(c)(3) organization that supports Whitman's students, families, and staff. We are here to make sure you have the opportunity to stay connected to your student's middle school experience.
Many research studies have shown that when parents/guardians are involved in their child's education, these students achieve more regardless of socio-economic status/ethnic background or even their own parent's education level.
PTSA Board, General Meetings
The WMS PTSA meets every 2nd Tuesday of the month at 7 p.m. unless otherwise noted and promoted.
If you would like more information and links to the virtual meetings, please contact the WMS PTSA Secretary at WhitmanPTSASecretary@gmail.com
---
Special Education Guide Released
Thank you to the Seattle Special Education Education PTSA for sharing their Just Released Guide to Special Education in Seattle Public Schools.
---
Stay Informed and Get Involved
Get connected and stay informed of school events and activities is to sign up and read the Whitman Weekly PTSA Newsletter! If you have any questions or have news to share please email the PTSA Newsletter Volunteer Jan at whitmanptsanews@gmail.com
You don't have to be a PTSA membership to sign up, so sign-up today and get your email added to the Whitman weekly newsletter mailing list.
---
Join the PTSA and Become a Member and/or Volunteer!
We Need You On the PTSA For for 2023 – 2024! Please contact Erika Goodmanson at WhitmanPTSAPresident@gmail.com and let me know what role you're interested in, or we can talk about your strengths and find a good fit for you. 
---
Volunteer Opportunities
We are always looking for new volunteers too. You can find volunteer opportunities on our Volunteer and Current Volunteer Opportunities pages.
---
Annual Giving Fundraising Campaign (AGC) 2022 Recap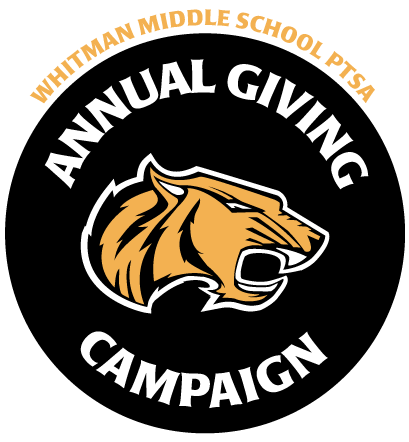 Can We Do It? Yes We Can!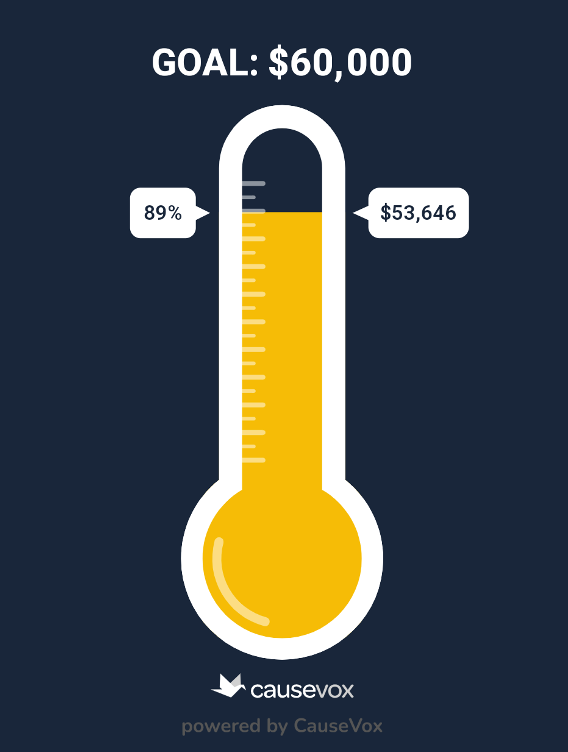 A huge THANK YOU to our Wildcat community for supporting the 2022 Annual Giving Campaign in a big way. We had set an ambitious goal again this year, and the community really came through.
These funds will help turn Whitman teachers' great ideas into reality, provide curriculum enhancements, support student families in need, and much more. We welcome more PTSA families to get involved with our efforts. Your voice can impact how we budget for next year. Please reach out to us at whitman-ptsa-communications@googlegroups.com if you have any questions or comments.
Annual Giving Campaign (AGC)
Every dollar raised in the Whitman PTSA Annual Giving Campaign (AGC) makes a difference! AGC donations fully fund our budget, the PTSA will be listening to Whitman parents, teachers, and administration to understand how we can help meet critical needs.
Our AGC goal is to raise $60,000. The AGC is our single fundraiser for the year. This means we need families to give big if possible this fall! Previous years gifts ranged from $15 – $250 and above, but we will need even greater participation to reach our goal. Recurring donations are a great way to spread giving over time, and corporate matching can make donations go further.
All donations are 100% tax deductible. Your donation will go even further if your employer participates in company matching. Whitman Middle School PTSA is a non-profit 501c3. Tax ID: 91-1170778.
Or mail a check payable to "Whitman Middle School PTSA" to Whitman Middle School, 9201-15th Avenue NW, Seattle, WA 98117-2336 or drop off in the Front Office.
Thank you! Christina Bailey, WMS PTSA Fundraising Annual Giving Campaign Chair; whitmanptsafundraising@gmail.com
---
Welcome Event Recap
The Welcome Event for Incoming Grade 6 and New Students was so much fun! We met new families and some familiar faces and hope that you all felt at home at Whitman. We really appreciated your enthusiasm! We especially want to recognize the following staff members and teachers who helped plan and/or attended this event even after a long, long day of training: John Houston, Principal, Janice Runner, Front Office, Elaine Way, Front Office, Melanie Gunn, Music and Orchestra Teacher, Beth Hardy, English Language Arts Gr 6 & 8, William Harris, Mathematics Gr 6 & 7, Keith Welch, Student Teacher, and Leticia Bravo, Counselor.
Big thanks to our PTSA Events Coordinator Christina Bailey and our PTSA President Erika Goodmanson for the planning and execution of the event.
Thank you to those who volunteered for set up/clean up and participated in this event!! These people were willing to jump in where needed and get things done: Katherine Diers, Nichole Barba, Tracy Yetter, Karin LaBelle, Tonia Galindo, Melissa Fuller, Zanna Satterwhite, Jan Johnson, Alisa Yamamoto, and Kelly Germann (Performing Arts of Whitman Director). Finally, the janitorial staff who were already cleaning up were so helpful to our volunteers! We hope you grabbed a cupcake and a soft drink! We appreciate you all!
---
Video from June 2022 General Membership Meeting
Watch the video from the General Meeting and meet Principal Houston.