Counseling Center
Whitman MS Counseling Center
Welcome! We are all here to help students and families navigate Middle School.
Announcements
Holiday Support For Families
Do you need help this Christmas with Food & Toys for your family?
Let your Whitman MS counselor or Social Worker know
Salvation Army Resources: Visit the Salvation Army site for more information or call 206-783-1225 with questions.
Washington 211 – just dial 211 or text 211WAOD to 898211. Most current and comprehensive database of support including specific holiday support in King County.
Whitman Food Pantry – Contact Mackenzie Fee or Leti Bravo. Sign up for the food pantry to access weekly dinner items and meals for the weekend. No requirements to sign up. Food is intended for the student, not for the entire family.
---
Whitman Families looking to Support our Community?
For those of you who are looking to support our community over the holiday season, please consider donating food to our Whitman Food Pantry and gift cards to our counseling team to support our community. Gift cards for Target, Amazon, Dicks Sporting Goods, and Fred Meyer are greatly appreciated!
---
Whitman MS Food Pantry
The food pantry is for any student facing food insecurity. It was formerly known as the backpack brigade program or weekend food. The pantry will be open after school on Monday and Thursday to bring home nightly dinners and food for the weekend. They can bring home 3 dinners, 2 lunches, 2 breakfasts, and snacks for the weekend. The food is meant to feed the individual student, not the family as a whole. Learn more on the Food Pantry News post. We also encourage families to utilize the Ballard Food Bank if they are in need of support beyond our students.
The program is anonymous and there are no requirements. The sign-up form must be returned to the main office, counselors, or the social worker. If you have any questions, concerns or wish to sign your student up, please contact the food pantry coordinators, Leti Bravo at lrbravo@seattleschools.org or call her at: 206-252-1211 or Mackenzie Fee at mcfee@seattleschools.org or call her at: 206-252-1252.
---
New! PTSA Social Emotional Learning Group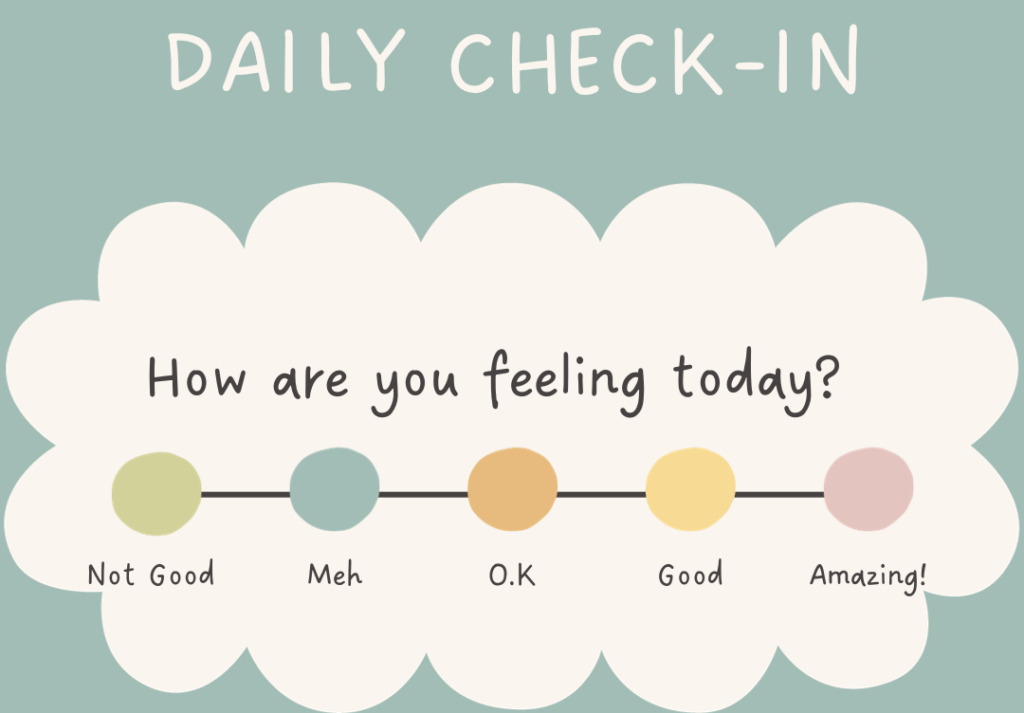 The Whitman PTSA is excited to announce that they have developed a Social Emotional Learning (SEL) Group, led by Nicole Shiraev (6th grade parent) and Amy Conant Wilson (8th grade parent). They are also looking for ways to partner with the Whitman MS guidance counselors, prevention and intervention specialist, and the school social worker. For more information and resources check out the new PTSA SEL webpage.
---
What does the Counseling Team do for Students?
In a Nutshell, counselors are here to support students and their academic, social, and emotional growth.
Supports include:
Provide tools/resources for students' mental and emotional health
Provide emotional support for students
Help students navigate their social role at Whitman
Help students plan and prepare for High School and beyond
Create and manage 504 plans for students with disabilities
Schoolwide prevention activities and Social and Emotional classroom lessons
How does the Counseling Team Support Families?
Communicate with families via email, phone, chat, and Teams
Help obtain supports for food, school supplies, clothing, and other basic needs
Provide resources to families on how to manage stress, cope with remote learning, and other challenges
Assist with technology support
Collaborate with the PTSA to create learning opportunities for families regarding mental health, alcohol, drugs, and other issues pertinent to middle school life
Whitman MS Counseling Team Directory
---
What does the Social Worker do for Students?
Our school social worker is located right across from the main office. She is at Whitman MS on Mondays, Tuesdays, and alternating Wednesdays. The social work office offers a bright and welcoming safe space easily accessible to students throughout their day. She helps connect students and families to mental health and community resources and helping remove any barriers to learning. Students can utilize her throughout the day for any social or emotional support.
You can request any services by email or just stopping by! Mackenzie Fee, MSW, LSWAIC | Phone: 206-252-1252, Email: mcfee@seattleschools.org
---
Counseling Center Resources
SPS Resource List

SPS Resource List with emergency phone numbers, help with physical or mental health, food needs and more.

Teen Link
Crisis Connections: 206-461-3222
The Washington State Mental Health Referral Service for Children and Teens: 1-833-303-5437 provides referrals to mental health resources based on insurance and availability.
Free Tutoring with the Seattle Public Library and Tutor.com
Mental Health and Violence Prevention Support
If you, your student, or someone your student cares about is struggling with mental health, substance abuse, or suicidal ideation, in addition to our counselors there are resources available.
NAMI Crisis Line

Text NAMI to 741-741. Connect with a trained crisis counselor to receive free, 24/7 crisis support via text message
NAMI Helpline: Volunteers answer questions, offer support and provide practical next steps. Chat, call or email info@nami.org or call 1-800-950-6264