Attendance
Good Attendance Matters at Whitman MS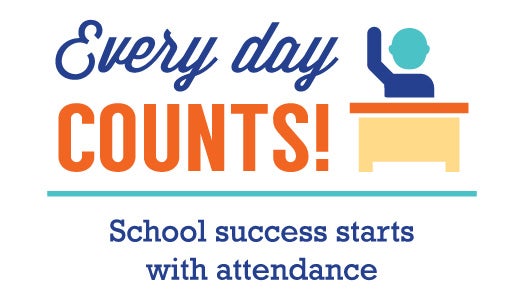 Please contact us: whitmanms.attendance@seattleschools.org or 206-252-1204
Whitman Middle School is committed to having every student share in the full experience of learning. Thank you for helping your student attend class every day! Our average daily attendance rate is 96% because of your support!
If your student is unable to attend a class, please e-mail or call the Attendance Office: whitmanms.attendance@seattleschools.org or 206-252-1204.
---
Attendance Procedures | School Year 20-21
Attendance is a foundational part of strong teaching and learning. As part of our commitment to the learning needs of every child, schools will be monitoring and recording daily attendance.
Seattle Public Schools does not believe that attendance should be used as a punitive measure, especially during this time of remote learning . The purpose of taking daily attendance is to provide educators with meaningful data that signals when a student is missing instructional time.
Schools are working to fully understand the reason for an absence before marking attendance records. If a student demonstrates a pattern of repeated absences, schools will provide supports for families and students to effectively engage in remote learning with the school staff.
Attendance FAQ During Remote Learning 20-21
What is the definition of attendance during remote learning?
Students' participation in live classes as well as working 'asynchronously,' or independently on planned learning activities and assignments, will count as a student being present for attendance.
What does Synchronous mean?
Teacher provides whole class instruction / online lesson.
Teacher works with a small group of students live via video conferencing.
Students work independently but teacher is available to answer questions via video conferencing, chats, emails, or phone calls.
What does Asynchronous mean?
Students must stay signed on to Teams and Schoology to complete assignments from the teacher.
Students may be called by a teacher on Microsoft Teams to provide one-on-one support to students.
Students may be asked to watch a pre-recorded video lesson on their own schedule.
Students complete assignments posted on Schoology on their own during this time. Educators provide feedback on completed assignments over district platforms.
What is expected Wed during Remote Learning 20-21
All Whitman MS classrooms will host a TEAMS meeting during the scheduled class time. Students are asked and expected to join the TEAMS meetings on Wednesdays. New skills and concepts willNOT be taught on Wednesdays. The time will be used for attendance, a one-to-one check-in, and to provide students additional time or support to complete their learning activities.
If students are unable to join the TEAMS meeting, we are expecting them to be active on Schoology and/or SavvasRealize / SuccessMaker to demonstrate their participation for the day.
Staff will take attendance after the end of the school day at 2:35 P.M.
Students will be marked present if they attend their classes and/or if they are active on Schoology and SavvasRealize.
What if my student has a technical issue during class time?
Please have your student communicate technical issues to their teachers.
What types of absences are there during remote learning?
Students will either be recorded as "present" or "absent." Students will not be marked late or tardy during this period of 100% online learning. There are excused and unexcused absences.
Absences due to the following COVID-19 causes will be considered excused:
Student or family health issues
Caring for a family member
Student's employment or other family obligations during scheduled school hours
Lack of necessary instructional tools (e.g., internet connectivity)
Parent work schedule
What is the process if a student is believed to be absent?
Absences should not be recorded until staff has taken action to reach out and connect with the student and family to better understand the student's learning experience and ensure that the student has not participated in planned asynchronous, or independent learning activities during the school day or during off-schedule school hours.
The school must apply OSPI requirements and district guidelines to determine excused and unexcused absences. Schools will take several different steps if they believe a student was absent.
Families are an integral part of successful remote learning. If families have questions about their student's attendance, or believe they received a notification of an unexcused absence in error, please contact the student's teacher (elementary) or the school attendance office (secondary).