Communication From Principal Houston
Posted: | Updated:
Summary: School information and messages from Principal Houston.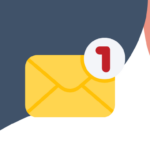 Letters from Principal John Houston
Dear Wildcats,
September 11, 2023
Please find attached information regarding our participation in the Healthy Youth Survey:
Our school is participating in the Washington State Healthy Youth Survey during October 2023. The survey will be given to students in Grades 6 and 8. The Healthy Youth Survey includes questions related to physical activity and diet, unintentional and intentional injury, substance use, sexual behaviors, abuse, risk and protective factors, and access to school-based services. Survey results are used by schools, communities, and state agencies to plan programs to support our youth and reduce their risks. Participation in the survey is voluntary and the students' answers are anonymous. There are no codes or information used to match a survey to a student. Caregivers and students have the ability to opt-out by contacting the main office.
Please read the attached Parent and Student Notification Letter for more information about the Healthy Youth Survey.
With Gratitude,
John Houston
---
Dear Wildcats!
September 6, 2023
A quick message from the principal to celebrate our first day of school 2023! This is my 20th first day of school as an educator and I can honestly say that in those 20 years, I have never been bored at work! That is why I love this job and the folks I have the privilege of working with. Here are a few thoughts and some updates after our first day:
Day One
Welcome back to school! Our 6th Graders had a very successful 1st day of school, thanks to the hard work of our WEB teachers and the student WEB leaders! Having the building to themselves this morning made a huge difference for them. WEB will continue to support the 6th graders throughout the year.
Our returning Wildcats also had a great welcome back to school. A huge shout-out to our teachers for preparing amazing opening activities that welcomed our students back to school. Our halls were full of smiles as students, teachers, and staff reconnected. We had some new parents volunteering in the halls and around the building today which really provided an atmosphere of calm and connection. Thank you to our volunteer parents!
Advisory
There have been some changes in our Advisory program for this year. These changes are in response to input from our staff, teachers, and students. This semester we are providing Advisory on Wednesdays attached to 5th period. The advisory will be 35 minutes long. We are developing our calendar of topics and will share that with folks as it is finalized.
Laptop Distribution
Finally, I attached the laptop distribution paperwork provided to us by Seattle Public Schools. Please complete the signature page, sign it, print it, and send it to school tomorrow. Students will turn the forms in as they pick up their devices. We will make the forms available to your student if you are unable to print them out.
Thanks for your support and…
GO WILDCATS!
John Houston
Whitman Middle School
Principal
---
Email messages are sent via the district School Messenger to Whitman MS Families. If you are not receiving these messages from School Messenger please check your profile in SchoolMessenger as well as your spam email folder.