ORCA Card Ordering/Register Instructions
Posted: | Updated:
Summary: Information for students and families about changes to the ORCA Card.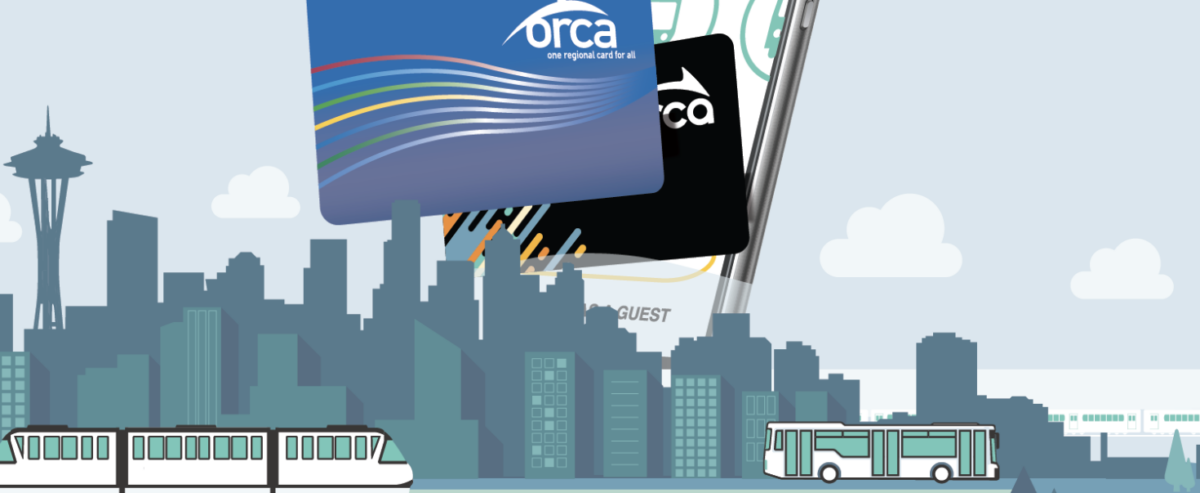 Ordering/Register Instructions
SPS will no longer be managing the day to day tasks for ORCA cards. Metro will be handling all youth ORCA Card requests.
All youth will be able to ride transit for free in Seattle starting on 9/1/22. Students who are under the age of 13 are Not required to have a physical ORCA card, however students who are 13 and older Will Be required to present and tap a card when riding public transportation.
If you have an ORCA Card:

Students who kept their ORCA cards from the School Year 21-22 will be able to use it for the 22-23 school year. These ORCA cards will continue working through June 30, 2023, even if there is an expiration date of 8/31/2022 printed on the back. Ignore the expiration date but students must register their card.
Keep this card and register it at myorca.com. Students need to register their cards for the cards to work beyond June 30, 2023.

If you don't have an ORCA Card:

Students who are 13 and older or have misplaced their ORCA card from last year or are new to Seattle Public Schools, follow the instructions below to get a new ORCA card.

Replacement Cards & New Students can request a card from myorca.com. Select the Sign In/Sign Up Tab at the top of the page and log into your account or create a new one. Language preference options are available at the top as well.
Metro will mail a card to your home

While waiting for the arrival of the card from Metro, a student may

Show a Student ID to Metro operators (last years will work) when riding or,
If a student does not have a Student ID, they may simply just board public transportation without anything. Students will not be denied ridership from the operators.
Problems? Call the ORCA Regional Call Center at 1-888-988-6722 / TTY Relay: 771. Non-English: 1-800-823-9230 during regular business hours M-F from 8am-5pm PST (closed weekends and holidays).